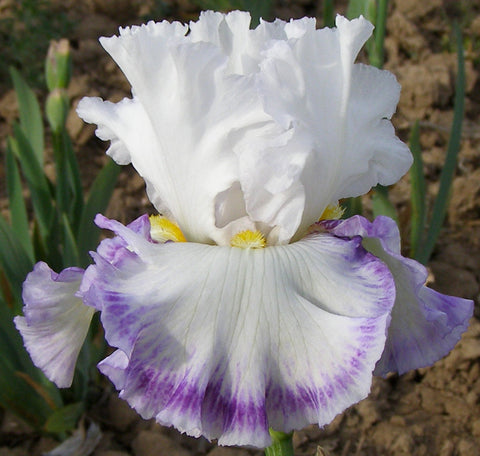 Perimeter
36" Mid to late season bloomer.
Unique red-violet receeded rim decorates an otherwise white flower. Bright yellow beards grab attention in the garden. Nice step forward in alternative rim patterns! Ruffled flowers with 7 to 9 buds per stalk.
Seedling Z-540-A: Cold Fusion X W-2713-B: Fall Enterprise x Jazz Band.
| | |
| --- | --- |
| Hybridizer | M. Sutton |
| Introduction Year | 2017 |
| Rebloom Zone | N/A |
| Number of Reblooms | N/A |
| Rebloom Reliablity | N/A |
| Category | Tall Bearded |
---
We Also Recommend